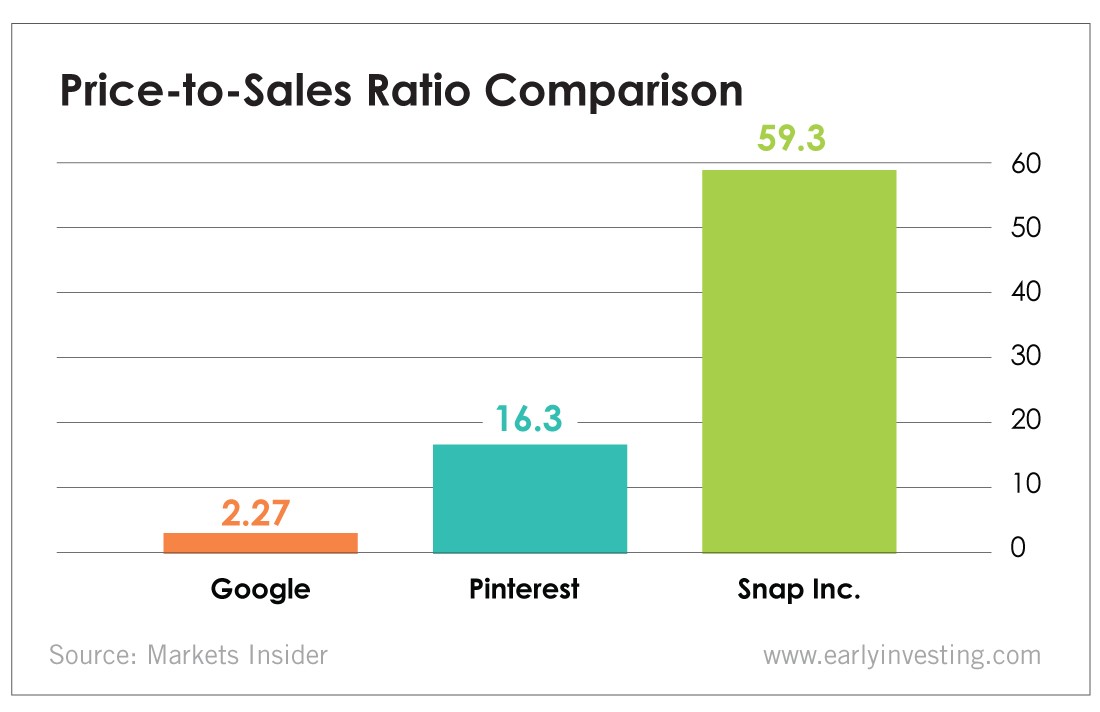 Here in Baltimore, spring is in full bloom. The weather is warm, the air feels fresh and the pollen count is making my allergy-prone friends miserable.
Over on Wall Street, initial public offering (IPO) fever is in full swing. Pinterest made its public debut on April 18 with shares priced at $19. By the end of its first trading day, Pinterest was up 28%. Investors were joyous and optimistic.
And investors who put money into Pinterest before it went public had reason to be. They likely made handsome gains.
But investors who started buying on IPO day have less reason to celebrate. And there are a few reasons.
For one, the vast majority of Pinterest's growth happened before it IPO'd. Pinterest was founded in 2010. Following a trend we've talked about often, Pinterest waited almost a decade to go public. So by the time it finally went public, there were few rewards to reap.
On top of that, Pinterest isn't profitable. And its path to success isn't obvious.
Snap is in a similar boat. It was also founded almost a decade ago and has yet to make a profit. And it has lost around 60% of its value since its 2017 IPO.
Pinterest's and Snap's price-to-sales ratios hint at the problems they're facing.
Today's chart compares the price-to-sales ratios of Google, Snap and Pinterest. Price-to-sales ratios essentially reflect how much investors are willing to pay for a dollar of sales. Lower numbers tend to mean a company is undervalued.
Google's price-to-sales ratio is significantly lower than Snap's or Pinterest's. By comparison, it seems very undervalued. Investors are paying a little more than $2 for each dollar of Google's massive and proven sales. They're paying about eight times more for each dollar in sales revenue Pinterest generates. Despite its falling price, they're paying about 30 times more for each dollar of Snap sales.
That just doesn't seem right.
Hype and hope likely account for a large part of the high ratios. IPO mania is a powerful thing. A lot of investors love to hear about the next hot stock in the next hot sector. Companies like Pinterest, Snap, Lyft and Uber grow large enough pre-IPO that some investors will pay a premium for them post-IPO. Investors are hoping these companies continue to grow and find a path to profitability.
But hype and hope don't last forever. Snap's price initially rallied after its earnings beat earlier this week, but it gave up most of the gains after investors listened more closely to the numbers.
"While we are impressed with Snap's user and revenue growth, the company's road to profitability appears to have gotten longer," Wedbush Securities analysts wrote.
Post-IPO investors may be waiting a long time before Snap and Pinterest become profitable. But pre-IPO investors are probably less worried.
They got in at the right time.