Last month, we asked First Stage Investor members about Cyber Monday, bitcoin, federal marijuana legalization and more. Here's what we learned…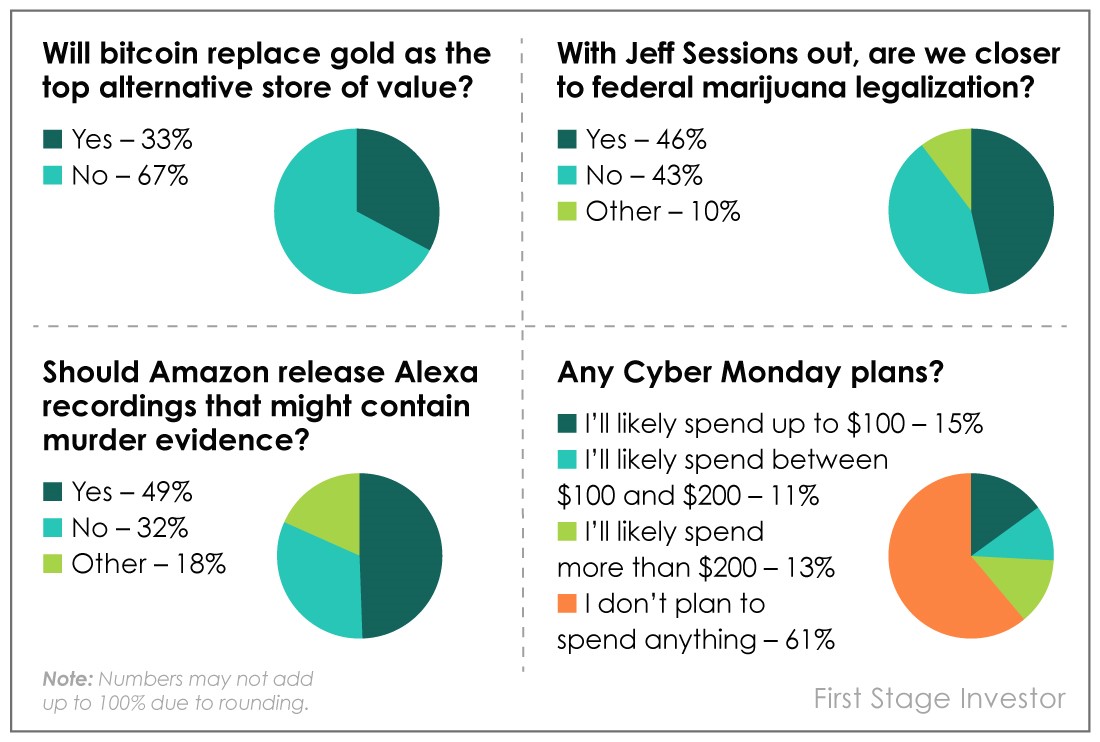 Many of you shared your thoughts on what will happen with marijuana legalization post-Jeff Sessions.
"He was one roadblock. Each state and the federal government need to find a common ground to legalize."
"Pharmaceuticals are the biggest roadblocks – they don't want to lose money."
"Unfortunately, I think it will take a little longer. But I hope after seeing what Canada does, [the U.S. government] will see the light."
This week, we're asking about the crypto markets, 2019 goals and more!
Click the image below to take this week's poll.